In July 2019, 27 youth and adults from FPC traveled to the Pine Ridge Indian Reservation in Pine Ridge, South Ridge South Dakota to work with Next Step Ministries.  They spent one week improving trailer homes on the Reservation, learning about the successes and struggles of this Native American community and growing their faith while working.  Following is an article from the Billy Graham Evangelistic Association about their work on the Pine Ridge Reservation.
The Hope of Christ for Native Americans
Earlier in July, Billy Graham Evangelistic Association (BGDA)  partnered with local churches in South Dakota to host basketball camps for children and teenagers from the Lakota tribe on the Pine Ridge Indian Reservation. As they learned ball skills, they also heard about the hope they can have in Jesus Christ.
In two of the Pine Ridge towns, my son Will Graham brought a message from God's Word over Independence Day weekend. Hopelessness often plagues Native American communities, and the moment is ripe to offer the hope of Jesus Christ.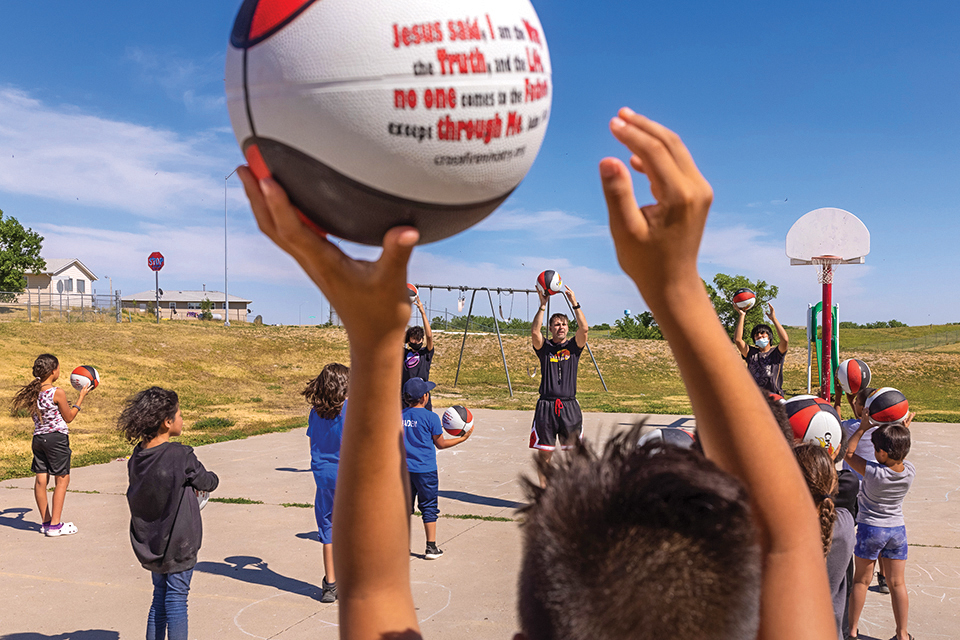 One elderly lady attended the event who introduced her son, Chayton,* to alcohol when he was only 8 years old. He quickly developed into an alcoholic and even attempted suicide by age 12. So much pain followed—a failed marriage, raging fistfights, and three prison terms following DUIs. However, during his stints behind bars, Chayton began reading the Bible and eventually, in 2008, he repented of his sins and gave his life to the Lord.
He began praying for his mother, that she would also come to know Christ personally. Through the years, she recognized the change that took place in her son. When Will preached, she responded to the invitation and put her faith in the Lord. Because she speaks fluent Lakota and is considered a leader among her people, Chayton is hopeful his mother will be able to reach many more with the Gospel message.
Over the events of that weekend in South Dakota, more than 60 young people and adults prayed to ask Jesus Christ into their hearts.